LinkedIn has been going since 2003 and it is used for professional networking and social media platforms. If you are not using LinkedIn properly then your messages, searches and other activity on LinkedIn can take hours and large amounts of your free time.
When you are using it correctly it can help you out with your career development. Employers and recruiters use LinkedIn in order to find candidates for employment and even for newly placed employees for their career networking chances of their own. They can search for the best possible fit for an open position and find who has the best level of employability skills.
Do I need a LinkedIn profile?
Yes, you do. Even if you choose to not spend much time on the site it is still beneficial to take 30 minutes to set up your profile and make it stand out from the rest. You can then make an appointment and put it on your calendar to check in every so often and update with any new skills or accomplishments. These skills or accomplishments could include successfully completing a course and obtaining your certificate 3 in individual support, among other qualifications. Ensure you update if you switch jobs or make any changes to your skills list or experience. Hiring managers and recruiters will use LinkedIn to search for potential candidates. If you do not have a presence on the platform then you will not come up during the different searches, if you have an account it means that you can use the platform to research different businesses and companies, take interviews which can be important before submitting your application and applying for work.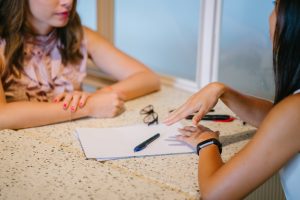 Having a profile is still a good option even if you are not currently looking for any type of employment. You can still use LinkedIn to connect with former and current colleagues and even link yourself to people that you meet at different networking events and conference.
There is plenty more to know about when it comes to LinkedIn being used to help you gain employment.
Here are a few good features that you should know about.
The benefits of a LinkedIn account
LinkedIn is free however there is a paid option if you want. For hiring managers, the first step is to look ever resumes and job applications and they can simply look up the candidate on the platform. There are more businesses that are moving to online applications and it is common now to see a LinkedIn section where you need to upload your resume. This is where you can upload the LinkedIn account next to your resume. This is a huge advantage if your LinkedIn account is well crafted. Hiring managers wont only be viewing your resume but they will also be viewing your profile on LinkedIn to. Your LinkedIn account basically becomes an extension of both you and your resume.
LinkedIn is an easy way to maintain the connections that remain helpful throughout your career. The person that you met at a course years ago may be working for your dream company or they may just be the hiring manager of the firm. Keep connected and with a quick message you can pursue new leads and opportunities.
How can I make LinkedIn work for me?
You can start by creating your profile which is what you will use to connect to the people within your network. This is what is used for people on LinkedIn to find you. It will contain skills and experience which will be gathered by the both which will match you with the hiring managers parameters. If you don't identify yourself then LinkedIn will not work for you. If you list yourself and your profile as a private profile, then you are not going to be noticed and your profile will not be very effective at all. If you are worried about confidentiality, then you don't need to worry as LinkedIn is a very private network and it will only connect with trusted sources and those you know. There are ways that you can job search in a confidential manner without jeopardizing your current position.
LinkedIn also allows for you to list your hobbies and to show a bit more of a personal side, as opposed to your professional side. You may feel inclined to list things like an interest you have in having some drinks surrounding a pool table and playing a game or two. This hobby could tie right in with your professional skills as you may have it listed that you have experience in pool table restoration. Listening hobbies and interests shows that you are personable and approachable. It shows that you are not just some emotionless robot who has been put on earth to do nothing but work, that is unrealistic. Everyone enjoys a break, and everyone enjoys spending their spare time doing something they truly love.
When your profile is ready and in place you can invite people to join your network. This is where you will start growing your network and getting in contact with the contacts. You can send message requests recommendations and career assistance advice to others as well.
LinkedIn offers you a chance to present yourself professionally and to impress any potential employers. Make sure you see your profile as a representation of your resume and take pride in it.