What is networking?
Business networking is the process where we establish a beneficial relationship with business people alike, customers and potential clients. The main goal of networking in interior design is to tell others about what business you are running and what you can offer in hopes to turn those people into customers.
Have you just started and need some links to connect and get in touch with different people? Business networking is what can help you to reach clients and knowledge and hopefully attain better business growth which in turn will increase your profits. It is normal and such an essential part for the growth of the business where people share their success and also their mistakes with business people alike.
Obtaining new clients and growing your business and learning to understand what can be done to grow your business quicker. You need to start your networking before you can start your business plan. From here, you can then create a sustainable business.
Networking is essential when it comes to bringing your brand up to the next level. It doesn't matter whether you are from the interior design sector, visual arts or even a painter you need a reliable and influential network which you will find an essential part of your brand success.
A modern form of business networking today is done through an online platform called LinkedIn. This platform is great to meet new people within your industry, connect, share ideas and just have a friendly chat with others if you wish. It is becoming increasingly popular, and people actually also use it as a tool to find new employees and posting things all about coastal interior design (if that is what your business is about).

Why is networking important for interior designers?
To gain visibility
Networking is free advertising for yourself and your brand. People who are within the same industry, such as other interior stylists will begin to notice you which will allow your reputation to grow. This will lead to a wide range of opportunities, like gaining new projects and more customers.
Grow your knowledge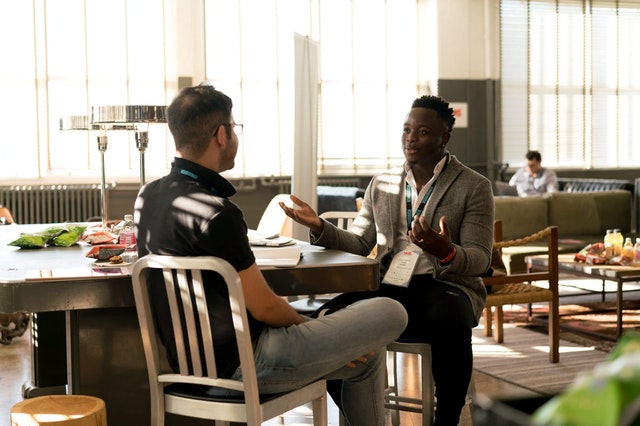 This is important for new businesses. You need to get surrounded by experienced business owners which is a great way to learning and help you to avoid mistakes that can become costly in the future. Even if you have excellent traction with your business, there are always more things to learn. Networking allows the interior stylists to get some information first-hand on what is trending in the industry. It could be the tricks of the trade or new technology that you didn't know about, but it could benefit you.
Finding good mentors
Networking is an excellent way to find mentors. It is where you can find advisors and confidants. Locking it in with a mentor means you have a shield and advice for guidance. Having a mentor will help to lead and support you as you travel through the different stages and the hard parts that come with the business.
Increasing your confidence and developing interpersonal skills
Networking will mean you have to talk to people you don't know. Sometimes this can be uncomfortable when you are not a social person. Networking will help you to develop critical interpersonal skills as it forces you out of that shell you are hiding within. Creating personal and business relationships are very meaningful.
Ensure you have the right people around you, which will help to give you a head start not just on the personal goals but business goals too. No matter what reason you think you need networking, there is always more than one beneficial reason for why all interior designers need to network and why it is such an essential part of their business.