The success of your company will significantly depend on how well your employees are doing their job. Knowing how to maximise the potential that your employees have can be hard. Before trying to find solutions as to why your staff isn't performing, you need to understand why your team are underperforming in the first place.
Why does staff underperform?
Start by gaining an understanding. There will be reasons why the staff are not performing at their best. Some reasons will hold the cues for fixing the problem without recruiting replacements. You need to have an open mind and ensure you don't jump to conclusions. Ensure that the door for communications stays open so concerns can be addressed in person.
For example, you may notice that the attendance record shows excessive tardiness in an employee. Here is where you can gently ask why they have turned up late to work during the period.
Your objective now is to find a solution. The cause might be domestic in nature or personal, and this is where you can adjust the regular duties and standards while the employee works through the problem. Tell your employees there is an ongoing issue without giving details. This will ensure your team doesn't see favouritism and understand why that employee might be getting it easier than they are at the current time.
Inadequate Capabilities
For some staff, lacking experience and skills can inhibit the ability of the employees to get the job done right. If a factor is missing, then the chances of employees underperforming are expected. To fix these inadequate capabilities you can implement further team development to the employees that you think might need it.
Unclear accountabilities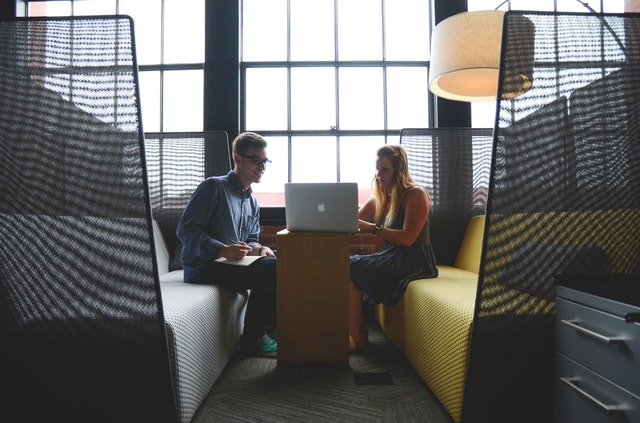 Employees need clear and straightforward directions about their job roles and the expectations for achievement. Work schedules that include the priorities can get bumped via a change in direction or from a crisis. Keeping the accountabilities simple and clear will help to lower the conflict.
Communicate clear expectations
Make sure that the staff have a clear understanding of their work assignments and also ensure you are communicating those expectations. Ensure you are continuing to manage what is expected through regular communication. If your employees can explain the objectives in their own words, then there is a good chance they know how to get the job done.
Make sure performance appraisals are constant
Timely and regular assessments help employees know where they are standing.  Do performance appraisals often which will keep everyone up to date with their daily tasks and ensure that you have a continuous high-performance team working for you.
Take steps to improve morale
It is no secret that staff do perform better when they are satisfied with their job. Ensure you are checking over things like:
Salary level
Benefits
Work environment
Employee understanding of the vision and the mission
Empower employees 
Empowering the staff can be done in various forms like giving them the authority to make individual decisions that are going to impact their success positively. Whether it means giving them input on the objectives and their goals or giving them access to their data without needing to go to HR. They are now being held accountable without being micromanaged.
Utilising the right technologies
You can implement different technology platforms that can drive their performance and engagement. The use of technology is crucial in the workforce now.
Your online staff will still be part of the work team via communication channels like email, conferences, and video chats that aid in keeping everyone on the same page. Create times that are specifically for discussions and meetings. Don't wait until the performance appraisal day to talk about some regions of worry.
And most importantly, don't wait until the company faces losses as this is the worse time to take action. Start early at the first sign of an issue to find the best solution to change the underperforming staff into a reliable team.